Forefront Title Insurance Production Software is easy, fast, and secure.
Create and distribute title insurance commitments in minutes.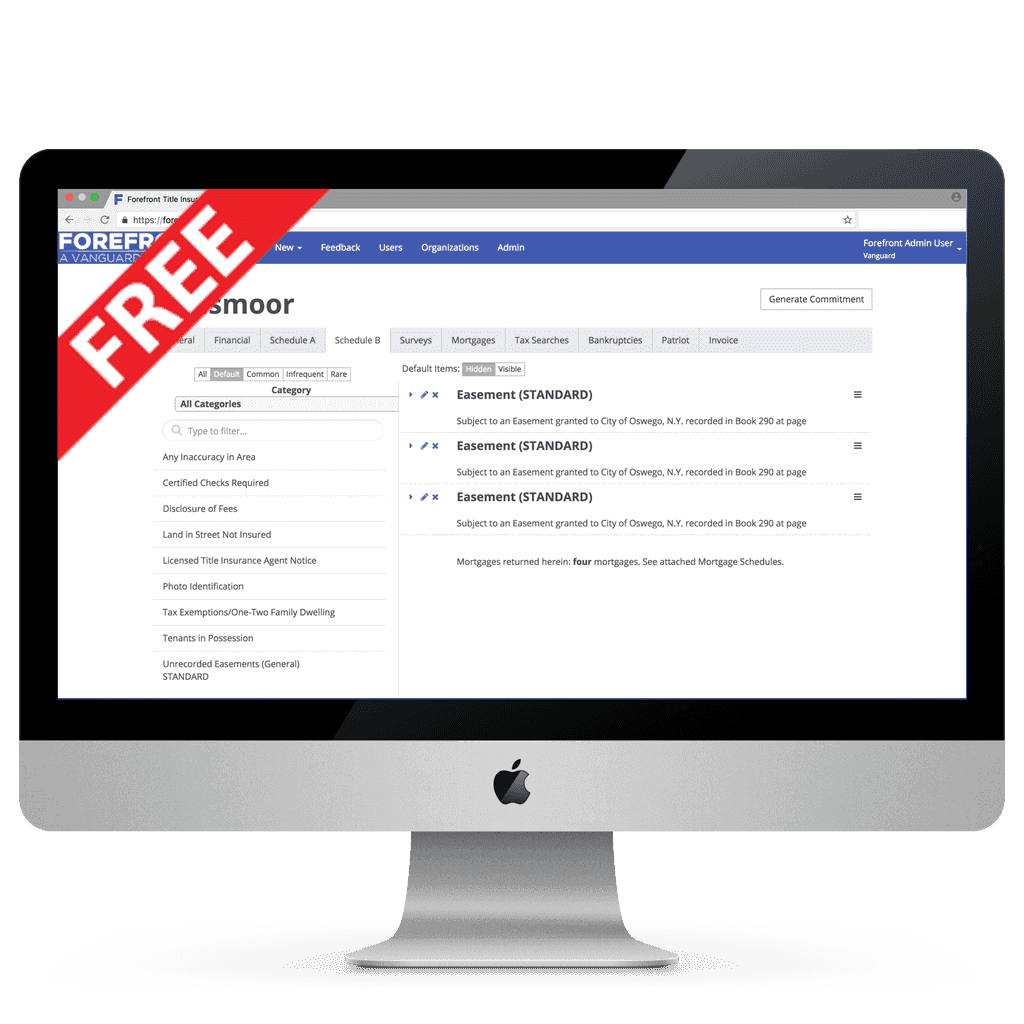 Examining Counsel (EC) Program

Vanguard's Examining Counsel Program provides access to our underwriters' title insurance products. EC partners are able to offer their clients the protection of title insurance from a variety of highly rated underwriters. ECs have access to the Forefront Title Insurance Production Software platform and can easily complete Good Faith Estimates and title insurance commitments in-office, at home, or on-the-go. To learn more about becoming an Examining Counsel Program partner or for a demonstration of our software,

click here

.

Web-based application eliminates the need for downloading and installing software or being limited to only certain computers for access. Works on both a PC and Mac.

Cutting-Edge Technology & Security

Drag-and-drop user interface
SSL Encryption
PDF document generation
HTML5
CSS3

Forefront's features and product are consistent with state and federal regulations as well as industry standards.

Forefront allows for a variety of levels of access to your files, putting you in control.
Polices underwritten by:
Fidelity National Title Insurance Company
Chicago Title Insurance Company
Old Republic National Title Insurance Company
Commonwealth Land Title Insurance Company
WFG National Title Insurance Company

We use cookies to offer you a better browsing experience, analyze site traffic, personalize content, and manage application functionality. If you continue to use this site, you consent to our use of cookies. Click here to review our privacy policy.


Check out some useful tools.